The acoustic effect of the felt chandeliers - from model to realization
The felt panels arranged in concentric circles are the big eye-catcher in the new council hall. The architects' invention solves and stages the lighting and the room acoustics and also carries the loudspeakers for the council chamber's sound system. But how does felt work as a building material in terms of acoustics? How much felt should be used so that the acoustic effect of the entire hall can unfold optimally?

Since no laboratory values were available for the felt used, a model of the construction with 5 m2 of felt was created to check the functioning and absorption performance. This model was set up in an anteroom of the church. G+P used it to determine its acoustic properties by means of reverberation time measurements. These measurement results were then used to dimension the acoustically effective surfaces of the felt chandeliers. In the end, approx. 280 m2 of felt were installed in the ceiling elements alone.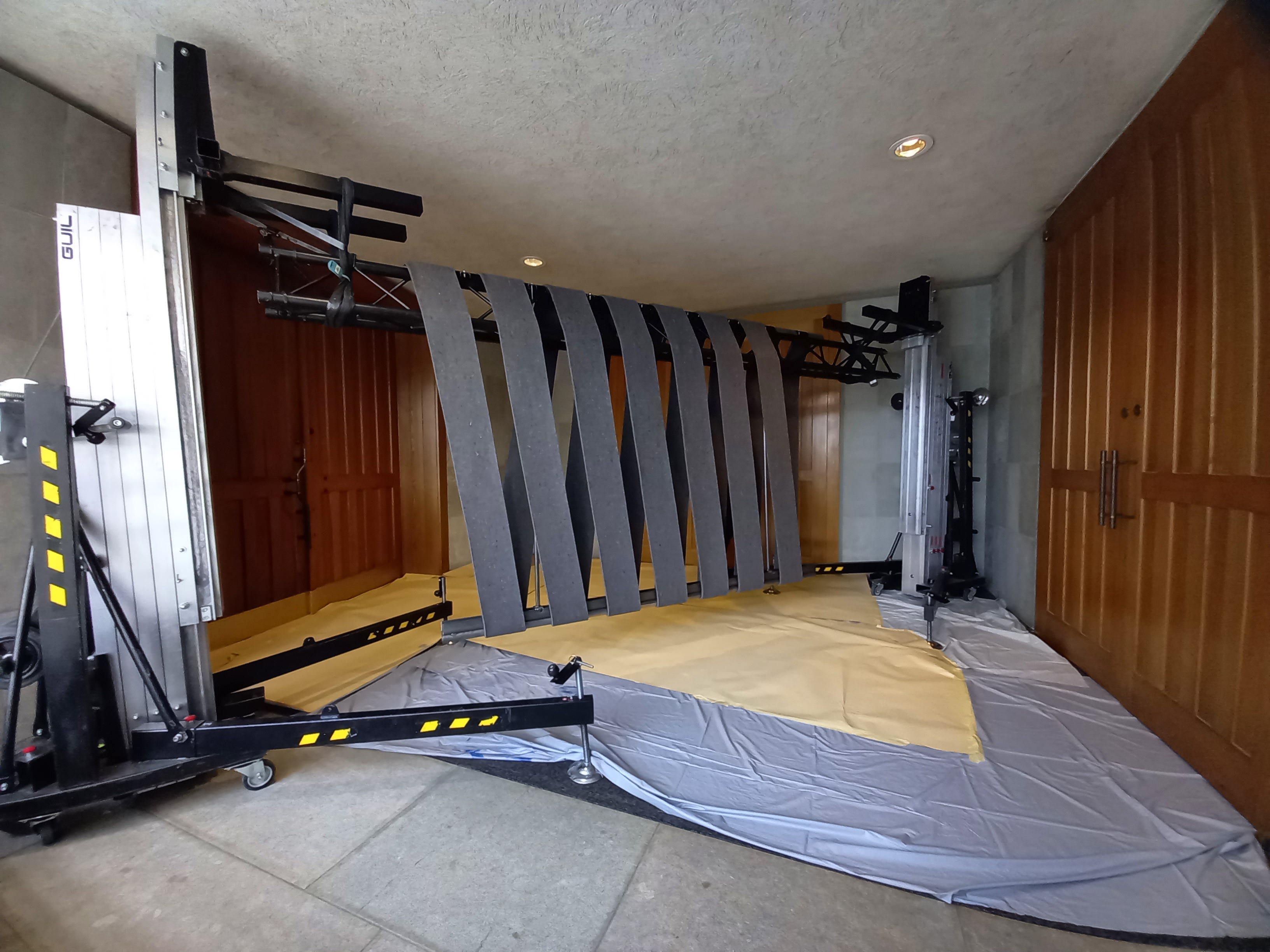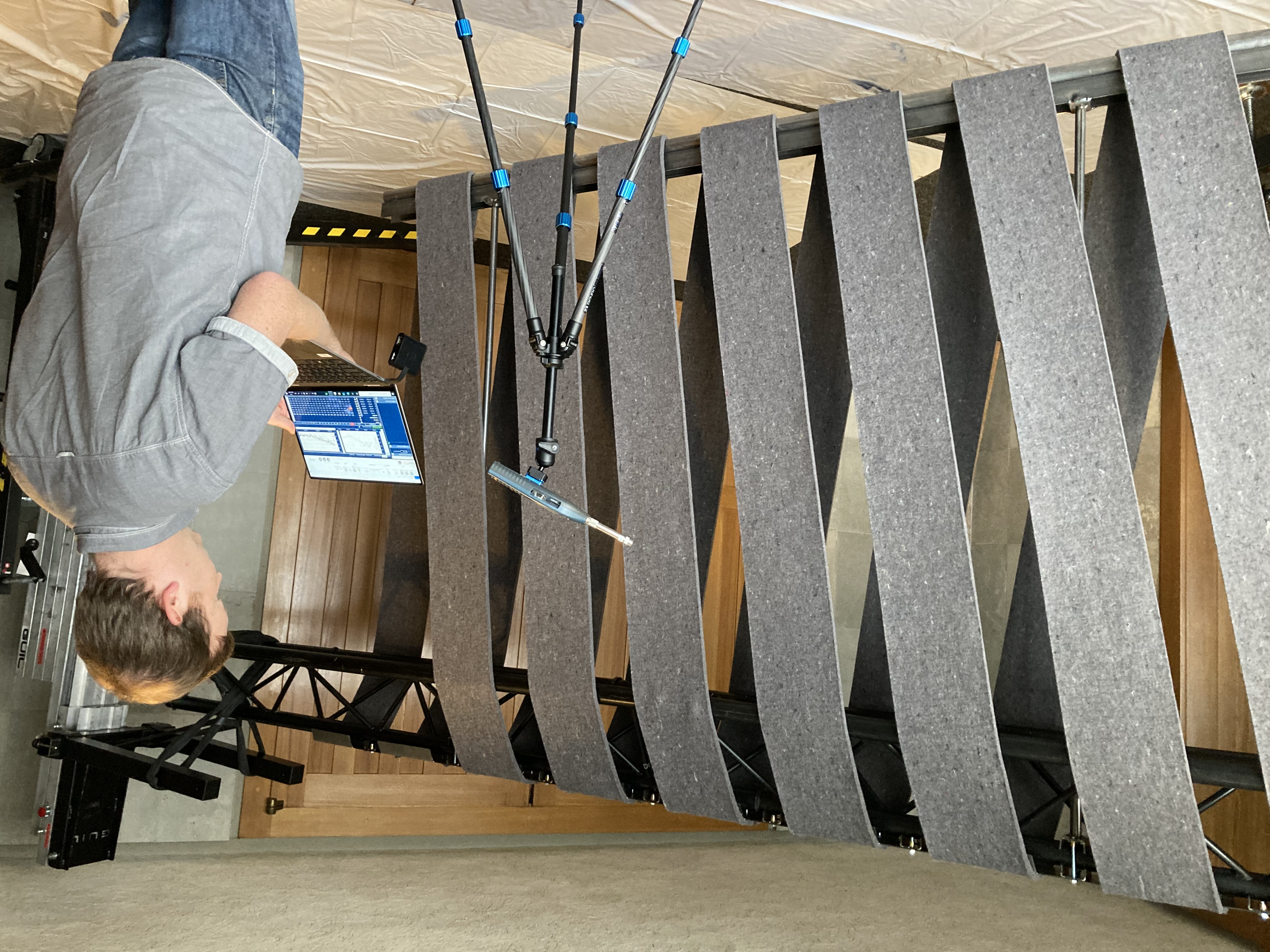 Good room acoustics usually requires various measures
In order to meet the high demands on room acoustics, not only the size of the absorbing surfaces themselves, but also a targeted distribution in the room is crucial. Therefore, further measures with different materials were implemented. The large windows on the west and east sides have been fitted with acoustic curtains in the lower part. In addition to the sound-absorbing effect, these also provide glare protection. In the transverse direction, felt strips are again stretched in front of the wall surfaces. An important contribution to the damping of the room is also made by the carpeting, which was laid over the podium installations with the workstations. This also reduces the impact noise emissions directly at the source.

The architectural integration of room acoustic elements: A challenge
The fact that the character of the room could be preserved despite the necessary large area of the absorption elements is to the credit of the architects. They managed the balancing act of creating an unobtrusive, no longer sacred but nevertheless solemn atmosphere in the council chamber with a careful choice of materials and the staging of light.
In addition to the room acoustics, G+P also advised on the issues of summer and winter thermal insulation as well as external noise. Thermal insulation prevents the building from overheating during the summer months and keeps energy consumption for heating systems low during the winter months - while at the same time ensuring a pleasant indoor climate. And to ensure that neighbors do not feel disturbed by the operation, G+P calculated the sound insulation of the building and provided the necessary evidence in the approval process.
Through these measures, G+P, in cooperation with many other parties involved, created optimal conditions for undisturbed and pleasant parliamentary operations.