The tests were conducted in September 2020 in the province of Gelderland on two different pavements. The test sections consisted of 1020 meters of porous asphalt (DLPAC) and 2x600 meters of SMA-NL 11B pavements, which were measured at 24 °C. Each section was measured 6 times by each participant.
Overall, the G+P measurement system performed exceptionally well. The overall result across all measurements on both pavements shows that the G+P system performed best of all systems measured and was closest to the reference overall.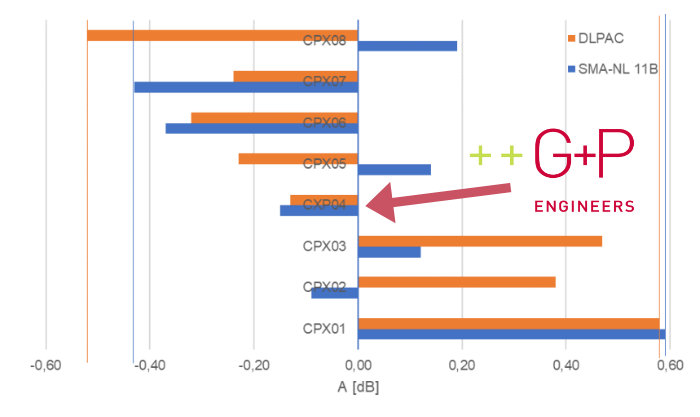 The results of these Round Robin measurements in the Netherlands prove the high quality of G+P's CPX measurements and their informative value and repeatability, which our customers have been enjoying for years.
All details about the measurements in Holland can be found in the linked report.

Related links